DESCRIPTION AND MEANING:
This floral chest piece was requested by Mila.
We started from the center with tiger lilies, which symbolize wealth, prosperity and pride, adding on their sides other flowers, such as lilies (beauty and love), a flower of hibiscus and cherry blossoms, these two sharing a similar meaning: beauty and wanting to live life fully, in every single moment, with lightness in the case of the hibiscus, with passion for cherry blossoms.
The small butterfly placed on the heart symbolizes transformation and rebirth, freedom.
permalink: //www.tattootribes.com/index.php?idinfo=2308
NEW!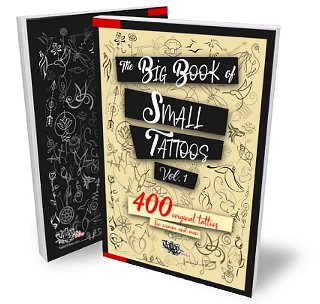 THE BIG BOOK OF SMALL TATTOOS
400+ small original tattoos for women and men
Whether you are approaching tattoos for the first time and want to start small, or you're a longtime fan and only have just that tiny little spot left, you will appreciate this book and its philosophy: small & meaningful.
Add color, and you'll have a design that is absolutely one of a kind and personal!


eBOOK:
$ 7.99
- PRINT:
$ 13.99
on Amazon!