DESCRIPTION AND MEANING:
Shelly requested a design for the hip which could symbolize a very strong bond.
Ivy branches symbolize attachment and among their leaves we placed the initials J and S blended together to create the very branch.
A second version was designed for the right side hip: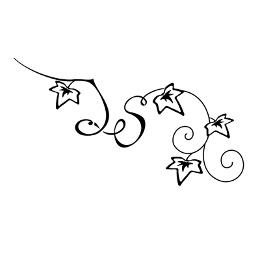 permalink: //www.tattootribes.com/index.php?idinfo=7315
DO YOU LIKE SMALL TATTOOS?
You could get a FREE book!
Suggest a theme you'd like to see >
and if it gets in a new volume,
you get a FREE copy of it!