DESCRIPTION AND MEANING:
The Unalome is originally a hindu symbol that graphically recalls Shiva´s third eye and it represents wisdom and the path to perfection.
The spiral shows the beginning of the path, without knowledge or a given direction, that leads to discovering the world through inevitable errors (the knots along the line, or yak), each being a teaching, and finally becoming a straight line leading to enlightenment, often represented by a dot or a circle (the sun).
The lotus flower symbolizes overcoming adversities towards perfection, thus perfectly integrating the meaning of the Unalome.
Unalomes often appear joined to a khata (oration or charm written in ancient Khmer language) or to an Ongk Pra
("Buddha´s body"), represented by a circle surmounting two increasingly bigger rectangles with rounded edges and symbolizing head, heart and stomach: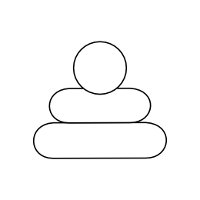 A half moon is sometimes places between Unalome and Ongk Pra to indicate enlightenment in darkness:
permalink: //www.tattootribes.com/index.php?idinfo=7591
NEW!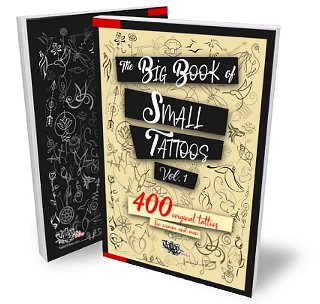 THE BIG BOOK OF SMALL TATTOOS
400+ small original tattoos for women and men
Whether you are approaching tattoos for the first time and want to start small, or you're a longtime fan and only have just that tiny little spot left, you will appreciate this book and its philosophy: small & meaningful.
Add color, and you'll have a design that is absolutely one of a kind and personal!


eBOOK:
$ 7.99
- PRINT:
$ 13.99
on Amazon!