DESCRIPTION AND MEANING:
Dolphins are strongly social animals and they love playing.
That´s why they are a symbol of friendship, playfulness and joy.
This dolphin tattoo was designed using stylized waves as a symbol of fertility and femininity.
The following version with bolder lines is apt for smaller sizes too: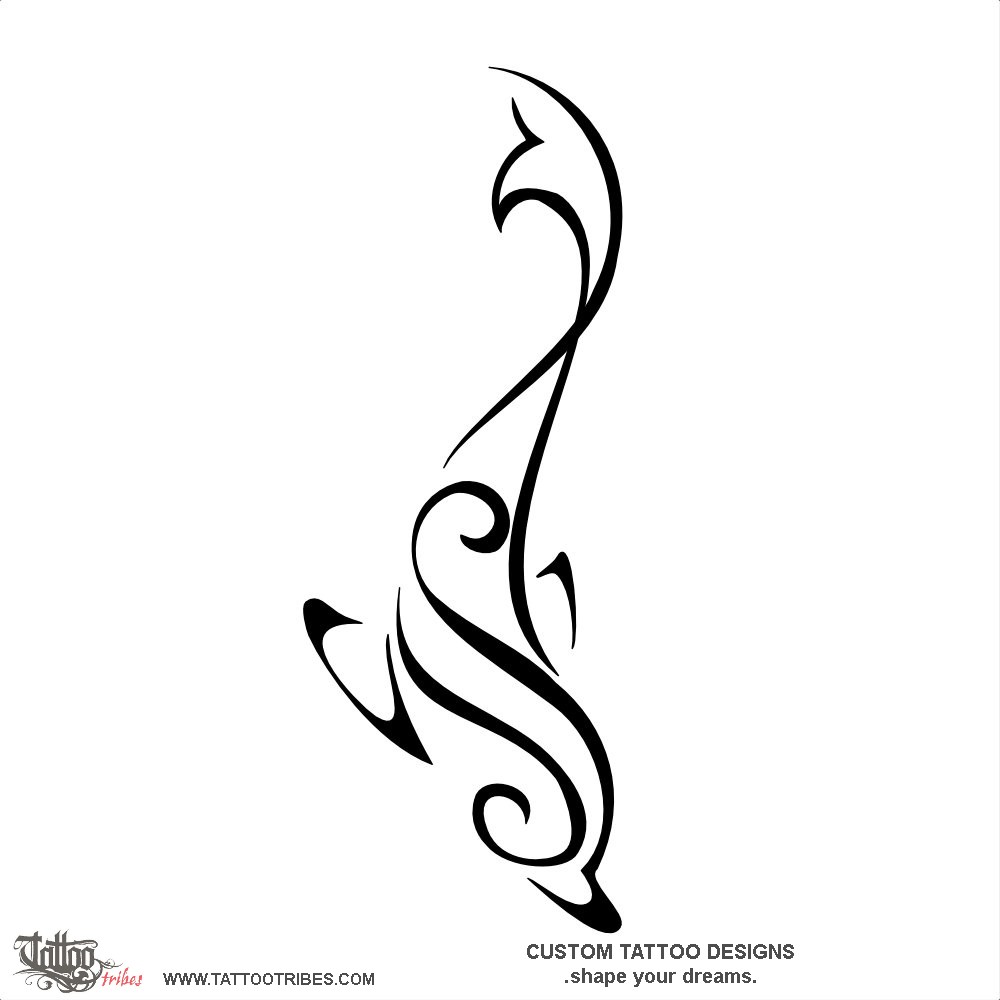 permalink: //www.tattootribes.com/index.php?idinfo=7956
DO YOU LIKE SMALL TATTOOS?
You could get a FREE book!
Suggest a theme you'd like to see >
and if it gets in a new volume,
you get a FREE copy of it!