DESCRIPTION AND MEANING:
Every design can have several meanings. The true one though will always be the one given to it by him who chose it. The sun, as an example, can symbolize eternity, life, joy, whereas waves symbolize continuity in change, but also life and the inner self -
In this design, joining the sun and the waves, we wanted to represent the beauty of life, the joy of living and the changes of the soul.
Requested by Domenica.
permalink: //www.tattootribes.com/index.php?idinfo=1125
NEW!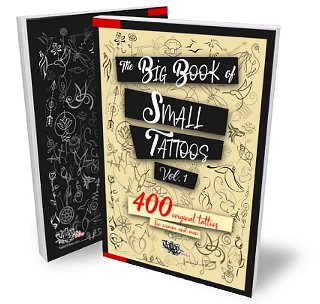 THE BIG BOOK OF SMALL TATTOOS
400+ small original tattoos for women and men
Whether you are approaching tattoos for the first time and want to start small, or you're a longtime fan and only have just that tiny little spot left, you will appreciate this book and its philosophy: small & meaningful.
Add color, and you'll have a design that is absolutely one of a kind and personal!


eBOOK:
$ 7.99
- PRINT:
$ 13.99
on Amazon!