DESCRIPTION AND MEANING:
Claudia requested a Mayan style small sized tattoo to remember her voyage to Mexico.
We thought that a bird could be the best subject since it is a symbol of freedom and voyage, adding some sun rays to remind her of the sun that brightened each day of her holydays and which she greatly misses.
permalink: //www.tattootribes.com/index.php?idinfo=7786
NEW COMING SOON!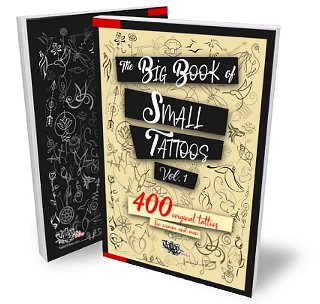 THE BIG BOOK OF SMALL TATTOOS
400+ small original tattoos for women and men
Whether you are approaching tattoos for the first time and want to start small, or you're a longtime fan and only have just that tiny little spot left, you will appreciate this book and its philosophy: small & meaningful.
Add color, and you'll have a design that is absolutely one of a kind and personal!


$ 7.99
Enjoy 50% OFF its price on Launch Day!
$ 3.99 !