DESCRIPTION AND MEANING:
This Tahitian style tattoo of a manta was prepared for Jenny to honor the memory of her father.
He is depicted at the base of the manta, supporting her and her children (the two frangipani flowers with korus on the sides).
The braid symbolizes family unity, and the sun symbolizes the joy she always feels whenever she thinks of him.
The star is for importance, with two chasing birds showing how help and support were always granted.
The frigate on top represents the higher perspective upon the world which he taught her.
The tiki eyes represent him guarding on family, and the spearheads in the tail of the manta symbolize a warrior.
The colored legenda below shows the individual elements within the tattoo: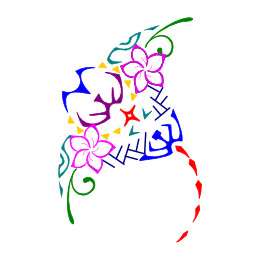 tags: 
Manta
,
frangipani flower
,
koru
,
braid
,
sun
,
star
,
chasing birds
,
frigate
,
tiki eyes
,
spearheads
,
support
,
family unity
,
joy
,
importance
,
help
,
higher perspective
,
warrior
permalink: //www.tattootribes.com/index.php?idinfo=9517
WANNA KNOW MORE ABOUT THE SYMBOLS?
We have a site for that!
CHECK IT OUT >
And download the
FREE printable PDF cards of the symbols

!