DESCRIPTION AND MEANING:
Luisa asked us to complete a tattoo with Polynesian elements that she had on her left shoulder blade: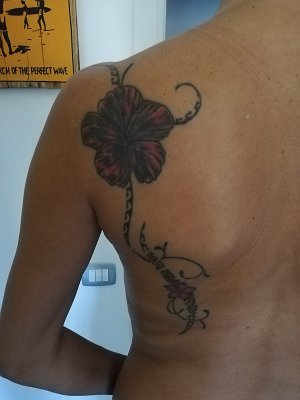 The new parts that we added to extend the existing design have more spaced elements in order to give breath to the completed tattoo: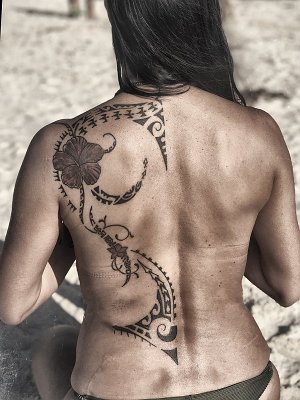 At the base, thorns symbolise difficulties, faced with adaptability, strength, and determination (octopus tentacles and spearheads).
Birds represent the voyage started and the stylized manta on top symbolizes freedom and beauty.
The lizard symbolizes protection and health and the koru new life, while fish are for prosperity.
permalink: //www.tattootribes.com/index.php?idinfo=9402
The Polynesian Tattoo Handbook 1 & 2
by TattooTribes