DESCRIPTION AND MEANING:
Ancient Mesoamerican populations, such as Aztecs, used the eight-pointed star to represent the sun, identified by the god Tonatiuh. Like in many mythologies, in Aztec beliefs too the sun was thought to burn in fire at sunset in order to grow young again on the following day.
This design was requested by Simone.
The pattern in the middle represents meeting, union.
permalink: //www.tattootribes.com/index.php?idinfo=291
NEW!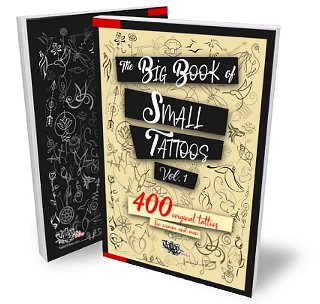 THE BIG BOOK OF SMALL TATTOOS
400+ small original tattoos for women and men
Whether you are approaching tattoos for the first time and want to start small, or you're a longtime fan and only have just that tiny little spot left, you will appreciate this book and its philosophy: small & meaningful.
Add color, and you'll have a design that is absolutely one of a kind and personal!


eBOOK:
$ 7.99
- PRINT:
$ 13.99
on Amazon!